02 CONTENT
BBC's latest natural history series has made possible any visionary's dream of seeing the world from a bird's vantage view. It's not easy to put into words the amazement of being able to embark on this particular voyage of discovery, so we let the highlights from the series speak for themselves. Our view of birds (and of film making possibilities) will never be the same again…
Below the video, you may find the official description of the the series.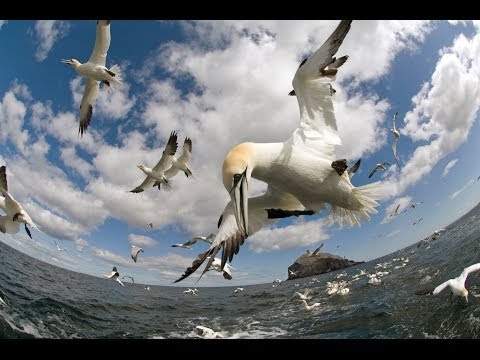 From the makers of Tiger Spy In The Jungle, comes Earth Flight. Amazing sights from five continents are revealed in a whole new light as this five-part series joins the journeys of snow geese, cranes, falcons, albatross, eagles and other birds.
Using cutting edge new filming techniques to show everything in exquisite detail, viewers have a uniquely privileged perspective flying 9,000 metres high over the sands of the Sahara or skimming metres over the Great Wall of China. The birds are shown up-close in flight and interacting with other animals down below, from barnacle geese encountering herds of migrating reindeer, to pelicans plunging into hundreds of nurse sharks.
Spy-cams film right in the heart of the flock with microlights, hang-gliders and wirecams making up the aerial filming arsenal, while slow-motion techniques reveal extraordinary detail.
The documentary will be released on DVD and Blu Ray on 5th March 2012.