02 CONTENT
This is the real story of G. Rajendran, an artist from Southern India who used the web to bring the dying art of "Tanjore" paintings back to life and became a successful businessman in the process…
And it's also Google's superb video storytelling style, lending some valuable insight to all the aspiring entrepreneurs out there: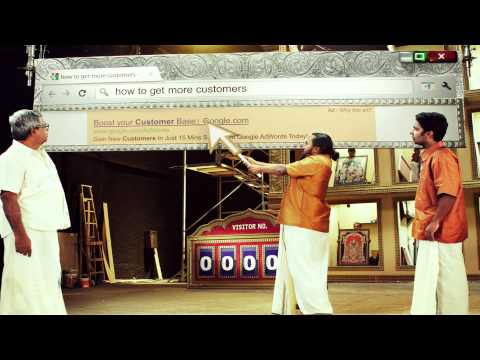 "The whole idea behind all the ads for Google Chrome is to bring out true stories from the life of people who have used internet wonderfully and capitalised on the opportunities it has to offer. We went through a lot of such stories and finally decided to go with G Rajendran's because not only did he revive an art form online, he emerged as a fine businessman at the end of it" Russell Barrett, executive creative director, BBH India.
*www.tanjoreoviyam.com, the website created in the video ad, is an active link which users can actually visit to enjoy this ancient Indian art form.